The Pantera Place
"Your de Tomaso Connection"
The Ford Factory Homecoming 2017
By David Cantagallo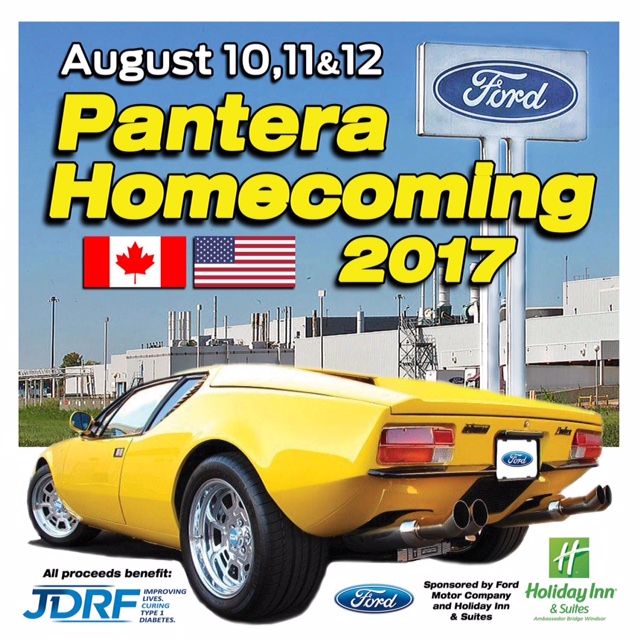 The 2017 Ford Homecoming was a two country event. The event started with a tour of the Ford Essex Engine Plant (Home of the Ford Coyote 5.0). then dinner with Raj Nair (he was the VP of Manufacturing at the time). Raj was given a pewter Pantera. We also had a 2018 Ford GT in the lobby.
On Saturday we crossed the border and drove to the Edsel Ford Mansion where we had lunch with Edsel. He signed a few car seats and we gave him a pewter Pantera too.
Following lunch we drove to Ford Headquarters with police escort. The police shut down the highway for us to open up the Pantera's which was an amazing event. The Facebook 2017 Pantera Homecoming page has some videos.
Then we took pictures at HQ and came back to Canada and went for dinner in Windsor's Little Italy. Sunday we all went home.
The event raised $10,000 for JDRF that is working to improving lives a cure for diabetes.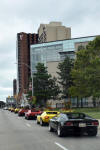 2018 Ford GT in lobby - Edsel Ford and Mario Hindi - Raj Nair and David Cantagallo